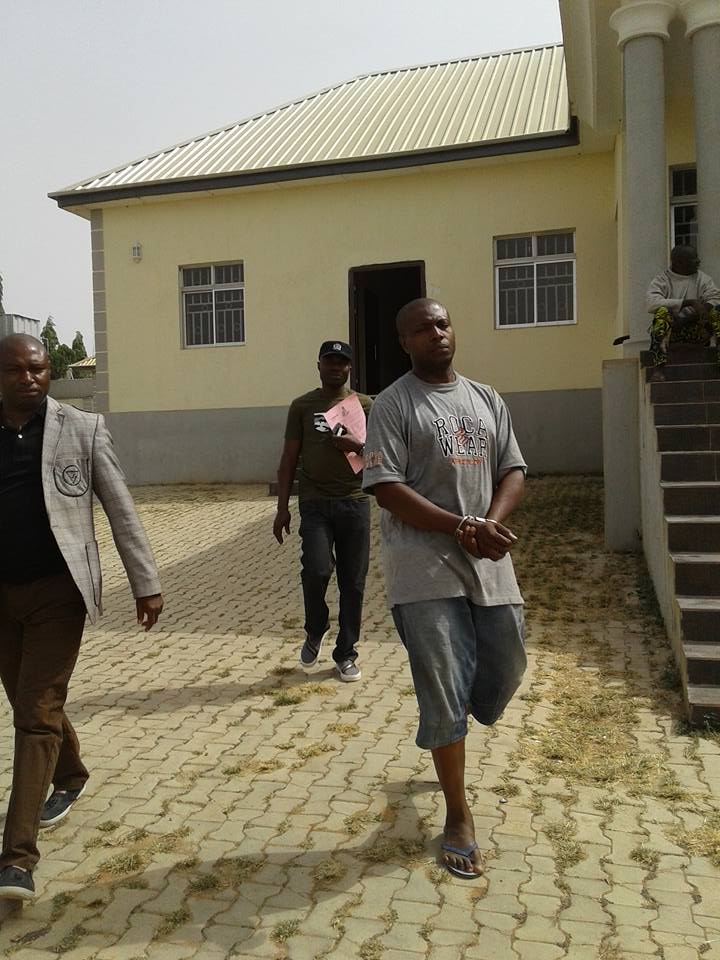 From Chuks Collins, Awka
March 4,2018
An Abuja Federal High Court presided over by Justice Gabriel Kolawole has adjourned further hearing to May 3,2018 in the suit brought against two brothers Messrs Daniel and Timothy Elombah, by the Inspector General of Police (IGP),-Ibrahim Kpotun Idris accusing them of "Biafra terrorism", Cyber stalking and cyber bullying.
This is apparently the first such suit brought against journalists in the country.
The two journalist brothers who were abducted by men of the Special Anti-Robbery Squad from the office of the IGP in a commando fashion from their Nnewi countryhome in the early hours of New year day -Jan 1,2018 have pleaded not guilty to the four count charge of cyber crime and terrorism brought against them. They operate a website
elombah.com
.
Their Uruagu Nnewi home was on the said date invaded by a truck load of viscously armed police officers who stormed the village in a convoy of vehicles and many family members were cuffed before their parents, wives, children and guests and bundled into the waiting vehicles.
Enquiries revealed that the brothers were arrested on allegations that they published an article critical of the he IGP, Mr. Idris, who then deployed officers and public resources to track them down.
While Daniel, a London-based attorney and his other brothers were granted bail after so much pressure from several international bodies and embassies, with a stern warning not to leave Abuja even when he had no relation or residence there, Timothy was detained for about one month.
One of the Charge read out in court Thursday accused Timothy Elombah of publishing an article called "Roadmap to Biafra", which police alleged intended to commit a "crime against humanity".
The police also accused the brothers of publishing the insulting and critical article against their boss -Idris on their website, elombah.com. And that the brothers knew that the article was defamatory but went ahead to run and publicized it.
The Elombahs however denied defaming the IGP, saying they never published the article for which they were being charged.
The counsel for the journalists, Mr Festus Keyamo, a Senior Advocate of Nigeria(SAN) deplored the charges brought against them, saying "it is a shame that people are still being put on trial at this age over something they said about those in power..."
The court documents made availability to journalists who had thronged the court for the much-waited trial revealed that the Elombah brothers were charged for cyber crime, cyber stalking, and cyber bullying of the IGP, Ibrahim Kpotun Idris; and for "championing Biafra terrorism".