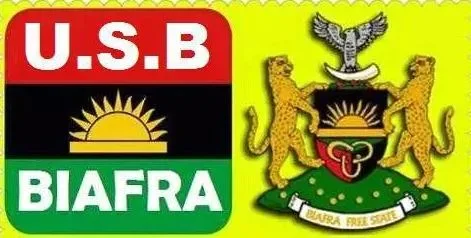 A group of lawyers based in the United Kingdom, Law Chambers of Jaycee God Solicitors have successfully activated the process to conduct referendum for the Biafran people living in Nigeria at United Nations.
The Law Firm was instructed by Bilie Human Rights Initiative t/a Bilie for Biafra which represents Indigenous People of Biafra in the United Nations ECOSOC.
According to a release from Ndubuisi Anaenugwu
, the
Director-Directorate of Information, Customary Government of the Indigenous People of Biafra (CG-IPOB),

the necessary documentations were filed at the United Nations in accordance with the instructions.
The release added that President General, Ohanaeze Ndigbo, the Deputy Chairman of the Supreme Council of Elders of Indigenous People of Biafra and the President of Alaigbo Development Foundation had received the documents filed at the United Nations'.
CG-IPOB further states that
there were other processes and documentations that would soon be filed with the Nigerian Authorities in furtherance to its journey to freedom by legal methodology.
It further advised 'Biafrans' to register on its newly launched website,
www.ipobgovernment.org
functioning as
Biafran Databank, and also to remain law abiding Nigerians as they were still Nigerian citizens seeking for independence from Nigeria in a similar way the Scottish people are seeking for independence from Britain.