…Gives lawmakers, others 5 days ultimatum to investigate the indaba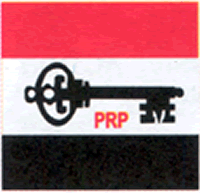 The Anambra State chapter of Inter-Party Advisory Committee (IPAC), has disassociated itself from the impeachment letter allegedly transmitted to the State House of Assembly by the state factional Chairman of Peoples Democratic Party (PDP), Prince Ken Emeakayi.
Emeakayi, had written to the state lawmakers last week alleging that governor Willie Obiano has breached constitution for not conducting local government election, and for travelling out of the country for over one month without transmitting a letter to the House of Assembly as required by law.

But in a letter made available to newsmen on Sunday, IPAC said they are not in support of the call even though PDP, the purported author of the petition, belongs to the association.
According to a notable figure in IPAC, and Anambra State Chairman, Peoples Redemption Party, PRP, Hon. Mathias Aninwachukwu, the group was rather calling the governor to order, urging him to desists from act capable of discrediting the constitution of the federal republic of Nigeria.
"We are urging governor Obiano to conduct a proper local government election or get ready to face the wrath of law because we can't allow him to persistently violate the constitution. We are fully aware that the main attribute of rule of law" is the supremacy of the law over everybody.
"We are also calling on Dss, the police and Anambra state house of assembly to investigate the violations pointed out in the letter. But if they fail to investigate and do something on the matter before or within the 5days ultimatum given to them by us, we will have no option than to storm and occupy the state house of assembly" he noted.
It would be recalled that the PDP's Chairman also said that, "We have written to the Police, DSS and other security agencies in the country to let them know that the governor is now acting illegally. We have duly notified the House of Assembly in separate letters on the breaches committed by the governor which are very clear.
"Obiano had travelled to the United States in January without transmitting a letter to the House of Assembly and stayed for 30 days without his deputy acting as governor and as such he is not fit to continue with the task upon his return. By this breach, he is no longer the governor of the state. The governor had also failed to conduct local government elections in the state as required by the constitution. And there

were plans by the governor to appoint caretaker committee leadership into the local government councils, instead of holding elections to democratize that tier of government."

Top of Form