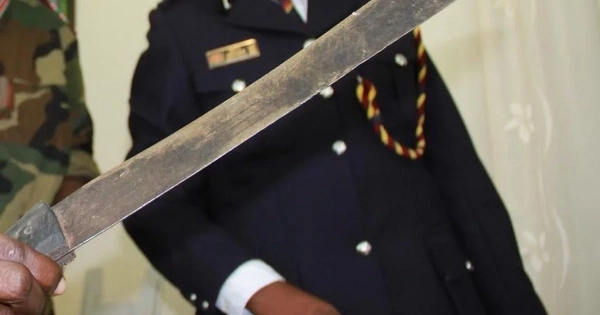 A machete-wielding Syrian refugee has attacked people in southwestern Germany, killing one person and injuring two others, news48hour.com reports.
Police in the town of Reutlingen, south of Stuttgart, said Sunday that the man killed a woman in a "horrific attack" on a street around noon local time.
The man, who reportedly acted on his own, was arrested by the police on the scene. Photos in the social media showed the man lying on the ground, with bloody cuts on his face.
A later statement by the police said the man "had a dispute" with the woman and killed her "with a machete" before injuring a second woman and a man. The statement offered no explanation on the cause of the incident. There was also no clear report in the media about the motives behind the attack.
German police, however, say there is no evidence to show that machete killing was 'terrorist attack'.
"At this stage of the enquiry we have nothing to indicate this was a terrorist attack," police in the southwestern city of Reutlingen said, AFP reported.
A police spokesman said the asylum-seeking Syrian man had been involved in previous incidents causing injuries to other people. Officials would not elaborate on one such previous incidents and when they happened. There was also no information about when the Syrian man arrived in Germany.
"There is no danger to anyone else at this time," police said, adding that the situation was calm and under control.
The incident came just two days after a teenager carried out a shooting spree in a shopping mall in the city of Munich, killing nine people and injuring more than 35 others. German officials said the attacker, Ali David Sonboly, an 18-year-old student, had no links to terror organizations